Aren't There Different Types of Port Wines?
Why yes.... there certainly are...
Here is a brief description of the basic types of Port Wines you will hear about...
Vintage Ports - These tend to be very "grapey"... which I personally love. These wines are bottled after spending 2 years in barrel. Vintage Ports are aged for a very long time! Ten years is a good start but 20 years and more are needed to reach their optimum maturity. I don't know if I can wait that long!!
Ruby Ports - These are young wines that are on average about 2 years old. They tend to have a ruby red color as their name would suggest and tend to have a "fresh" taste. Tawny Ports - These are aged a long time in wooden barrels... maybe 3 or 4 years... Because they are have lost their red coloring and are now more of an amber they are called "tawny". These wines have a "nutty" taste. Wood Ports - These are considered the "finest of Ports". They have been exclusively aged in a barrel and not in a bottle like Vintage Ports.
White Ports - There are several different types of White Ports which are associated with the different degrees of sweetness and the manner by which they are made. Some of these have a minimum alcohol content of 16.5% for those of you who would like to try a Port but don't want the higher alcohol content.
Well...Those are the basic types of port wines... I have never tried one that has been aged for 20+ years... they tend to be a bit pricey the older they are... but maybe someday...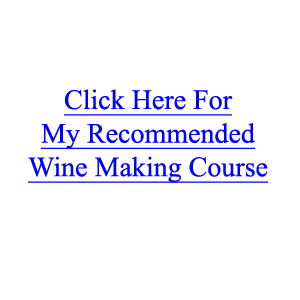 Click here if you want to Return to the Port Home Page.

Looking to learn the basics of making port wines? Click here for the basics of Port Making .