Okay... so what about making Port wine? Just the basics...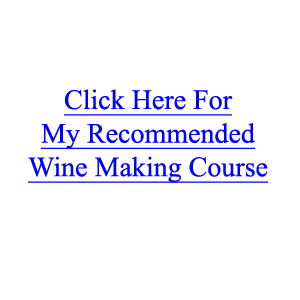 Alright... calm down... I will give you the basics of making Port wine here... then you can check out individual recipes and give it a go... You will want to remember that this type of wine will take a long time to age... This will definitely be a make it and then forget about it type of wine...
The recommended red grape varieties used in making Port include Bastardo, Donzelinho Tinto, Mourisco, Tinto Cao, Tinta Francisca, Tinta Roriz, Touriga Francessa, Touriga Nacional, Cornifesto, Malvasia Preta, Mourisco de Semente, Periquita, Rufete, Samarrinho, Tinta Amerela, Tinta da Barca, Tinto Barroco and Touriga Brasileira.
Head out to the vineyard and pick your red grapes... smash them..... the easiest way to do this is with a fruit press or smashing tank. After remaining in this tank for nearly twenty-four hours, the grapes begin to ferment with the sugars in the grapes turning into alcohol.
Now the important part of making this delicious wine... the timing. You need one half of the grape's sugar to be converted to alcohol... then you have to stop the fermentation process. You do this by mixing your grape mixture with clear 150 proof brandy. The alcohol in the brandy will kill the yeast in the wine thereby stopping the fermentation.
This stopping of the fermentation and adding alcohol is what makes this a "fortified" wine.
Of course... for you die hard wine kit fans there are also Port wine kits available... not so much wine picking and smashing involved in making your wine this way...